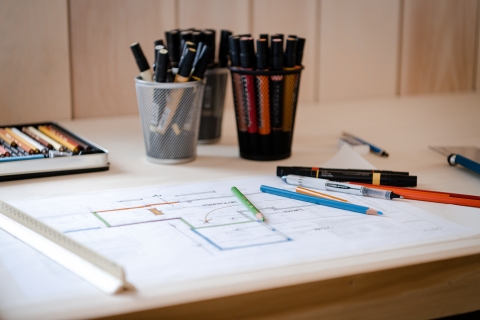 PROCESS AFFECTS OUTCOME
It begins with your words, a place, and a budget.  We have 20 years experience in Maine using the words of people to create inspiring places in Maine's rich landscape.  Here are the broad strokes of our process.  Call us to find out more.
Design. We use regular conversations, diagrams, sketches, floor plans, rendered drawings, computer modeling, and physical models, to explore design ideas.  Throughout the design process these drawings will grow in detail and complexity, each iteration feeling more real, and accomplishing more completely your design goals. Once the iterations of design settle down and the plans and building elevations are agreed upon, we move to the next phase of making the art into something real.
FROM DESIGN TO RECIPE
We will create a set of drawings and building specifications to effectively communicate to the contractor how to build every aspect of the design.  These same drawings will allow you to apply for a building permit and get hard, accurate prices for the entire project.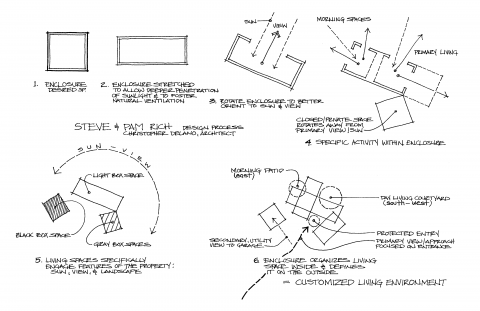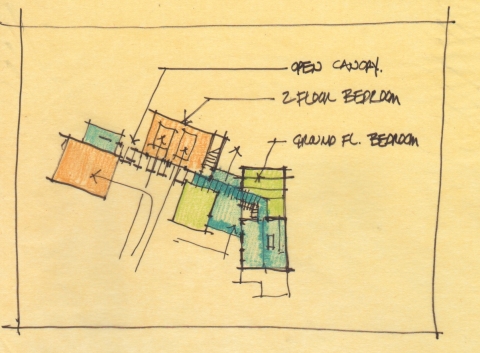 THE CHALLENGE OF COST
Early in the process, we will pair our client's 'wish list' with their budget. Often, these two elements of desire and cost do not align and require work to bring into balance.  Our process flushes out this balance, exposing how to provide you the best design for your money. 
(See the Resources section of this site for our writings on these topics and others.)
Our Services
We provide a full range of architecture services for designing and planning beautiful, sustainable, and high performing residential and light commercial buildings.  We collaborate with engineers, landscape architects, interior designers, and contractors to maximize the effects of our structures and spaces, and to streamline the execution.